About
I was born in 1977, grew up on a dairy farm, spending my childhood in safety and creativity. In 1997 I left for England, where I studied Art and Design foundations at Kent Institute of the Arts before heading to Edinburgh College of Art. In 2000 I graduated with BA (Hons) in Animation. From 2000 till 2003, I worked in the London animation industry.
Later I went home to Norway, to work as a freelancer and filmmaker. I completed the short film "Ridder" in 2008. Throughout my freelance years, I've illustrated, made logos, short films, music videos, and taught arts and crafts for all ages.
In 2011 I inherited the family farm, and I have been a dairy farmer since.
When the pandemic hit us in 2020, I enrolled as an online student at Noroff, updating and refining my graphic skills.
I have used Adobe applications for years and especially love After Effects. All things After Effects are magic. I also code webpages, mainly using Bootstrap.
2022 my goal is to learn javascript to expand my web designs.
Life is a journey; gaining new skills and knowledge while making friends along the way.
Services
I offer various services, from graphic design to film to illustration.
Testimonials
Magnam dolores commodi suscipit. Necessitatibus eius consequatur ex aliquid fuga eum quidem. Sit sint consectetur velit. Quisquam quos quisquam cupiditate. Et nemo qui impedit suscipit alias ea. Quia fugiat sit in iste officiis commodi quidem hic quas.
Proin iaculis purus consequat sem cure digni ssim donec porttitora entum suscipit rhoncus. Accusantium quam, ultricies eget id, aliquam eget nibh et. Maecen aliquam, risus at semper.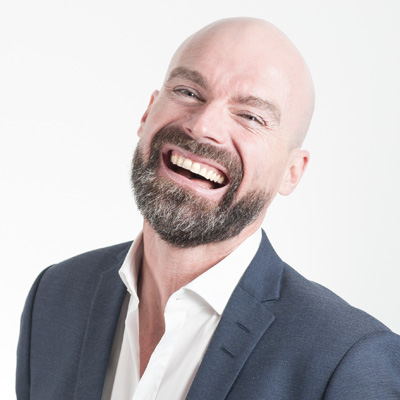 Saul Goodman
Ceo & Founder
Export tempor illum tamen malis malis eram quae irure esse labore quem cillum quid cillum eram malis quorum velit fore eram velit sunt aliqua noster fugiat irure amet legam anim culpa.
Sara Wilsson
Designer
Enim nisi quem export duis labore cillum quae magna enim sint quorum nulla quem veniam duis minim tempor labore quem eram duis noster aute amet eram fore quis sint minim.
Jena Karlis
Store Owner
Fugiat enim eram quae cillum dolore dolor amet nulla culpa multos export minim fugiat minim velit minim dolor enim duis veniam ipsum anim magna sunt elit fore quem dolore labore illum veniam.
Matt Brandon
Freelancer
Quis quorum aliqua sint quem legam fore sunt eram irure aliqua veniam tempor noster veniam enim culpa labore duis sunt culpa nulla illum cillum fugiat legam esse veniam culpa fore nisi cillum quid.
John Larson
Entrepreneur
Contact
Email:
hedvigathedviglien.com